Collection: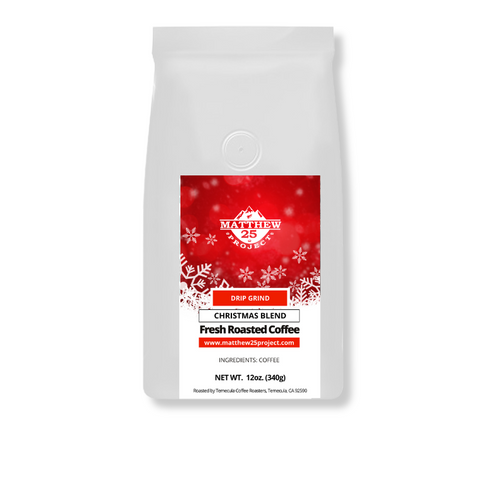 Collection:
Christmas Blend Coffee
Christmas Blend Coffee
Regular price

$18.95

~ includes FREE U.S. Shipping

Regular price

Sale price

$18.95
Tax included.
Our Christmas Blend Coffee is a heartwarming addition to your holiday traditions. Picture yourself enjoying a cup of this special blend, filled with the flavors of the season, bringing a festive touch to your mornings.
Key Features of Christmas Blend Coffee:
✨ Warm and Cheerful: Experience the essence of the holiday season in every sip.
✨ Festive Flavor: A perfect choice for celebrating the most wonderful time of the year.
✨ Freshly Roasted: Crafted from premium coffee beans, expertly roasted for exceptional quality.
But there's more to this delightful coffee than its taste. With each purchase of our Christmas Blend Coffee, you're helping us raise funds to support Christian missions worldwide. Your daily indulgence becomes a source of hope and transformation for those in need.
Start your day with the spirit of giving. Order your Christmas Blend Coffee today and be a part of something greater than your morning routine. Brew with purpose, savor with joy!